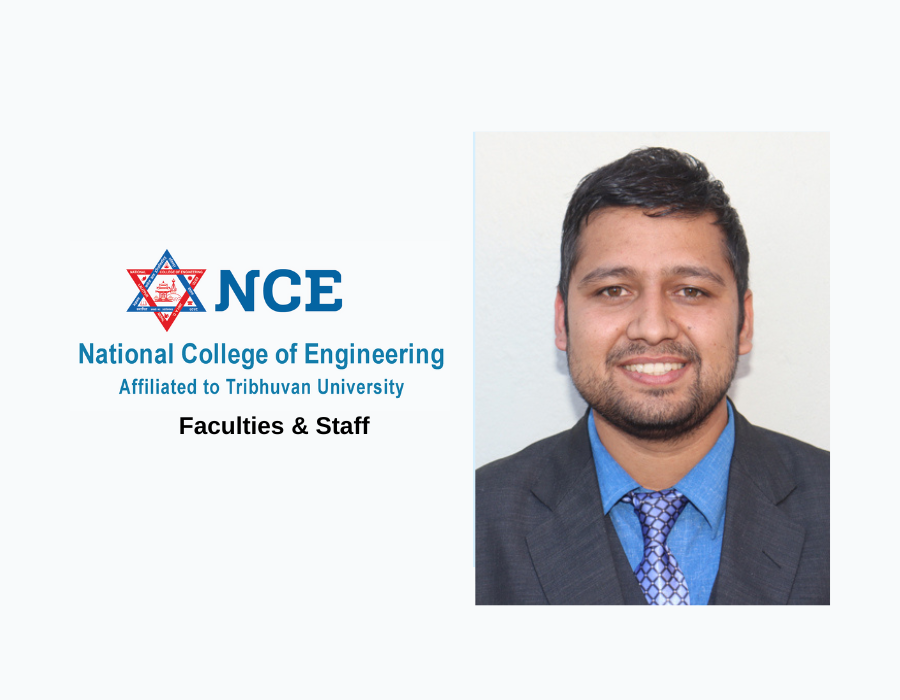 Satish Paudel is a Junior Associate Professor and the coordinator for the Department of Civil Engineering at the National College of Engineering. With almost seven years of teaching experience and extensive research background, he holds a Master's degree in earthquake engineering, earning a gold medal for his outstanding performance in 2018. His master's research focused on cost-effective retrofitting strategies for unreinforced masonry buildings damaged by the 2015 Gorkha earthquake. He completed his Ph.D. at Thailand's Sirindhorn International Institute of Technology in February 2022.
His research interests encompass various areas, such as Experimental and Numerical Studies on Composite Structures under Cyclic Loading, analyzing the behavior of 3D printed structures under axial compression, investigating earth-covered magazines under blast loading, conducting soft body impact tests, and jacking pipe tests, among others. His primary focus is on developing sustainable, resilient structural components and systems that withstand natural hazards, minimize damage, and remain affordable and feasible to construct. His research findings have been well-received, being published in reputable journals and presented at international conferences.
Furthermore, Satish Paudel is a visiting lecturer at Khowpa Engineering College's Masters of Engineering in Earthquake program. He also mentors undergraduate and graduate students, guiding them in completing their final-year research and thesis projects. Actively involved in professional organizations, he serves as an executive member of the Structural Engineers' Association of Nepal (SEANep) 9th executive committee. He also holds the role of coordinator for the Seminar/Lecture series Governance Committee of SEANep.