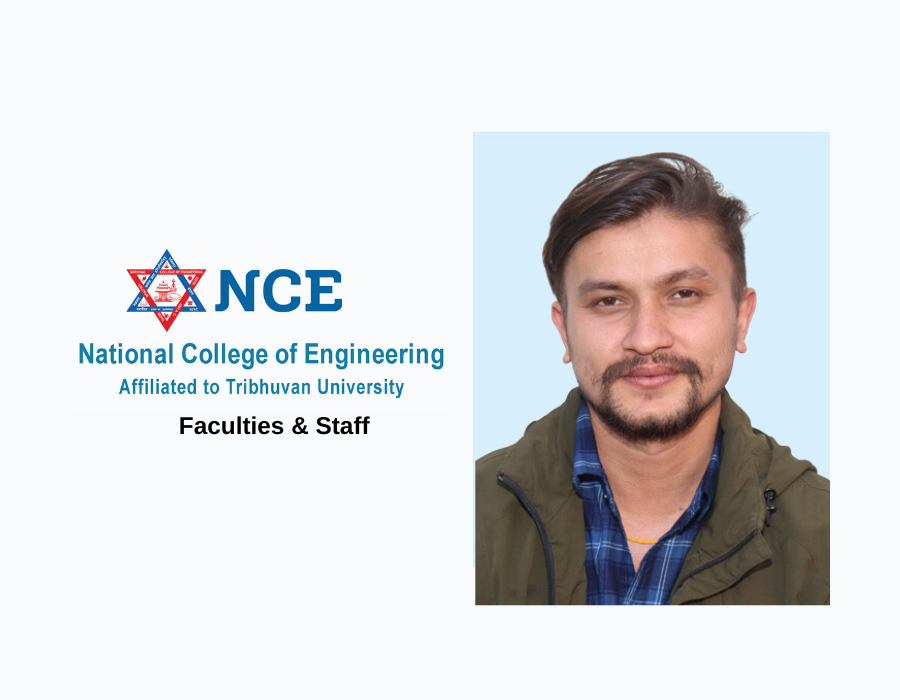 Pralad Phuyal, an agricultural engineer, specializes in water management, particularly surface and pressurized irrigation. He graduated with distinction in B.E. in Agricultural Engineering as the top student from T.U, I.O.E Purwanchal Campus, Dharan. He also achieved the top rank in his batch, earning a M.Sc. degree in Water Resources Engineering from T.U, I.O.E Pulchowk Campus.
Er. Pralad embarked on his academic journey as a part-time faculty member at an educational institute in 2073. He continued his involvement in academia as a part-time lecturer in various engineering institutions. Since 2022, he has been a full-time lecturer at this prestigious institution. Beyond teaching, he actively contributes to research, having published papers in international journals and presenting at the national level. His research interests span hydrology, climate change, irrigation and drainage engineering, remote sensing, renewable energy, machine learning, and the interconnectedness of water, energy, and food security.
He has received notable awards, including the Roshan Nepal Memorial Award (for achieving the top spot in the 2076 M.Sc. Water Resources Engineering batch) and the Hutta Ram Baidya Memorial Award (for excelling in the 2072 B.E. Agricultural Engineering batch). Additionally, Pralad holds the role of executive member in the Nepalese Society of Agricultural Engineers (NSAE). He has also completed a 6-day Training of Trainers (TOT) program organized by the Council for Technical Education and Vocational Training (CTEVT).