The Memorandum of Understanding (MOU) between Gyeongsang National University (GNU) in South Korea and the National College of Engineering (NCE) marks a significant milestone aimed at advancing technology and knowledge transfer, fostering collaborative research initiatives, and facilitating faculty and student exchange programs.
In a landmark development in the world of academia and innovation, Gyeongsang National University (GNU) in South Korea and the National College of Engineering (NCE) have formally entered into a Memorandum of Understanding (MOU). This groundbreaking agreement signals a pivotal moment in the pursuit of technological advancement, knowledge dissemination, collaborative research, and international educational exchange.
The MOU, signed with great enthusiasm by both institutions, marks a significant step toward strengthening ties between South Korea and the global academic community. It brings together the esteemed GNU, renowned for its academic excellence and research prowess, and NCE, a respected institution in its own right, recognized for its commitment to engineering education.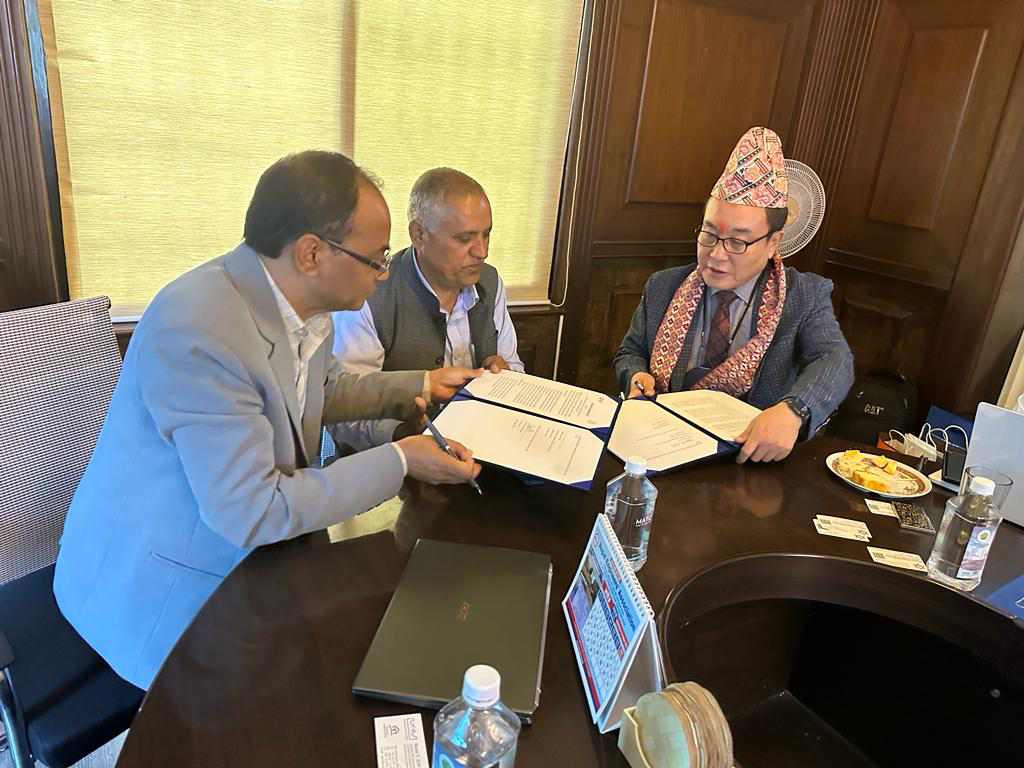 Key Highlights of the MOU:
Enhanced Technology Transfer: The MOU lays the foundation for the exchange of cutting-edge technology and research findings, fostering an environment where innovation flourishes. This collaboration promises to be a catalyst for advancements in various fields, benefitting both institutions and society at large.
Knowledge Sharing: A core focus of this partnership is knowledge sharing. GNU and NCE will collaborate on research projects, facilitating the dissemination of valuable insights across borders. This initiative aims to address global challenges through the collective wisdom of two academic powerhouses.
Collaborative Research: The MOU formalizes a commitment to joint research endeavors. Researchers from GNU and NCE will collaborate on projects spanning a wide array of disciplines, from engineering to science and beyond. The synergy of these two institutions promises groundbreaking discoveries.
Faculty and Student Exchange Programs: Both GNU and NCE recognize the importance of a global perspective in education. As part of this MOU, faculty and students will have the opportunity to engage in exchange programs, immersing themselves in new cultures and educational environments, thereby enriching their academic experiences.