Head of Department
Department of Electrical Engineering
Dear Prospective Students,
I am delighted to welcome you to the Department of Electrical Engineering at National College of Engineering. As the Head of the Department, I am excited to share with you the exceptional educational opportunities and cutting-edge experiences that await you in our program.

Our department is dedicated to shaping the future of electrical engineering by equipping students with a comprehensive understanding of electrical systems, renewable energy technologies, smart grids, and sustainable practices.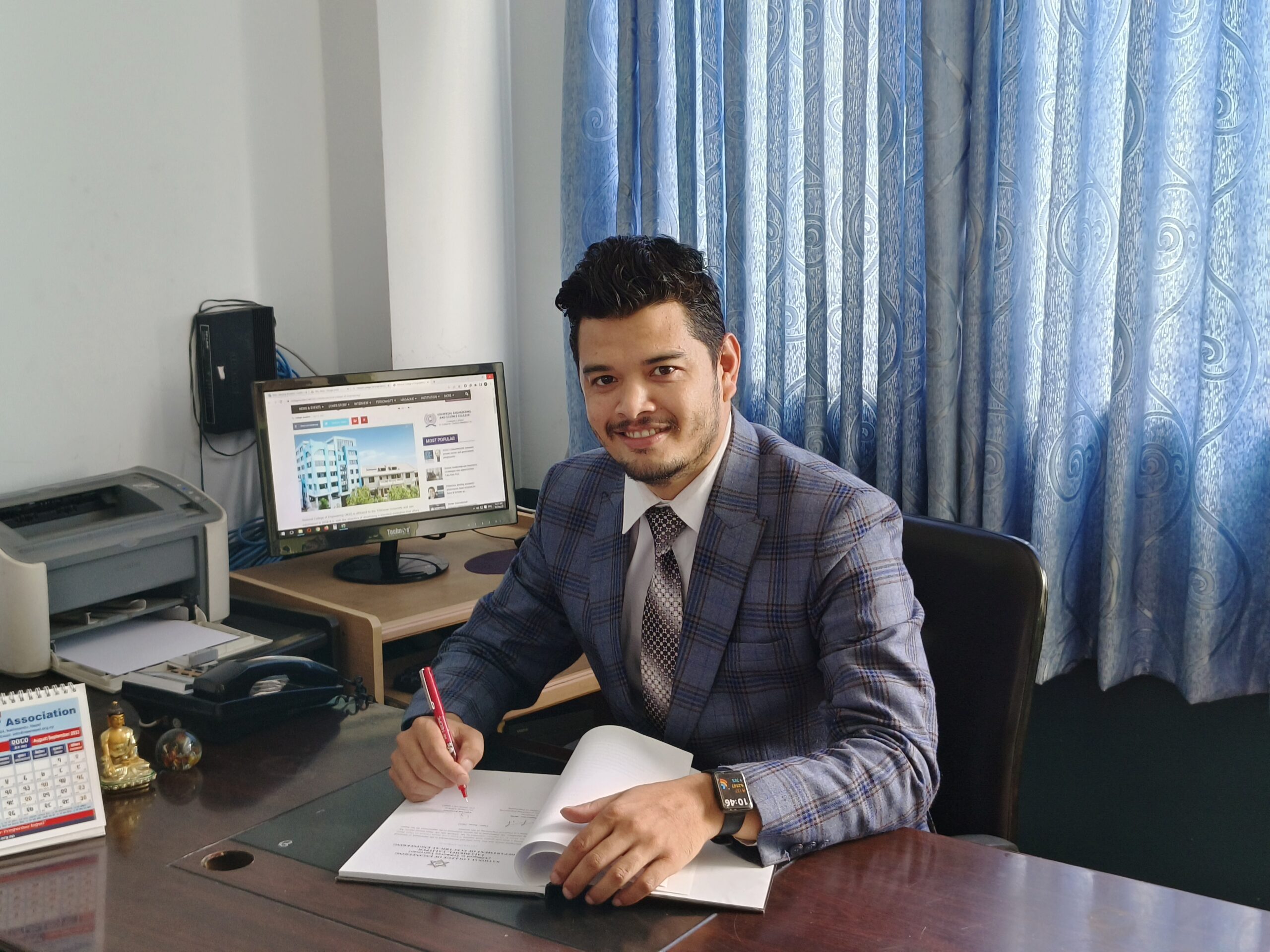 Through a blend of rigorous academic curriculum, hands-on laboratory experiences, and industry collaborations, our program is designed to prepare you for a dynamic and impactful career in the field. We are committed to fostering a culture of innovation, critical thinking, and ethical responsibility. As you embark on this journey, you will have the opportunity to engage in exciting research projects, participate in industry intern-ships, and collaborate with peers who share your passion for shaping the future of energy. I invite you to explore the pages of this prospectus to discover the range of courses, research areas, and extracurricular opportunities that await you. Join us at the Department of Electrical Engineering and be a part of a community that is dedicated to making a meaningful impact on the world through advancements in sustainable energy.
I look forward to welcoming you to our vibrant and dynamic academic community.