In an exciting development for aspiring engineers, the National College of Engineering (NCE) has officially opened admissions for the upcoming academic year. NCE, renowned for its commitment to excellence in education, offers programs in Electrical Engineering, Electronics & Information Engineering, Civil Engineering, and Computer Engineering.
– For online application Click Here
Prospective students can explore the feasible and dynamic fee structure based on their rank by visiting NCE's fee checking portal. The transparent fee structure allows candidates to plan their education financially, taking into account their academic achievements.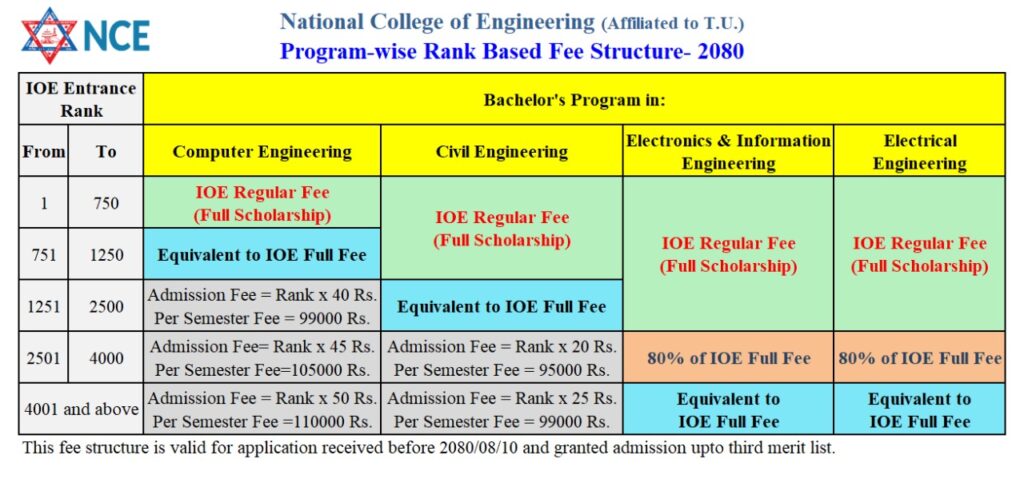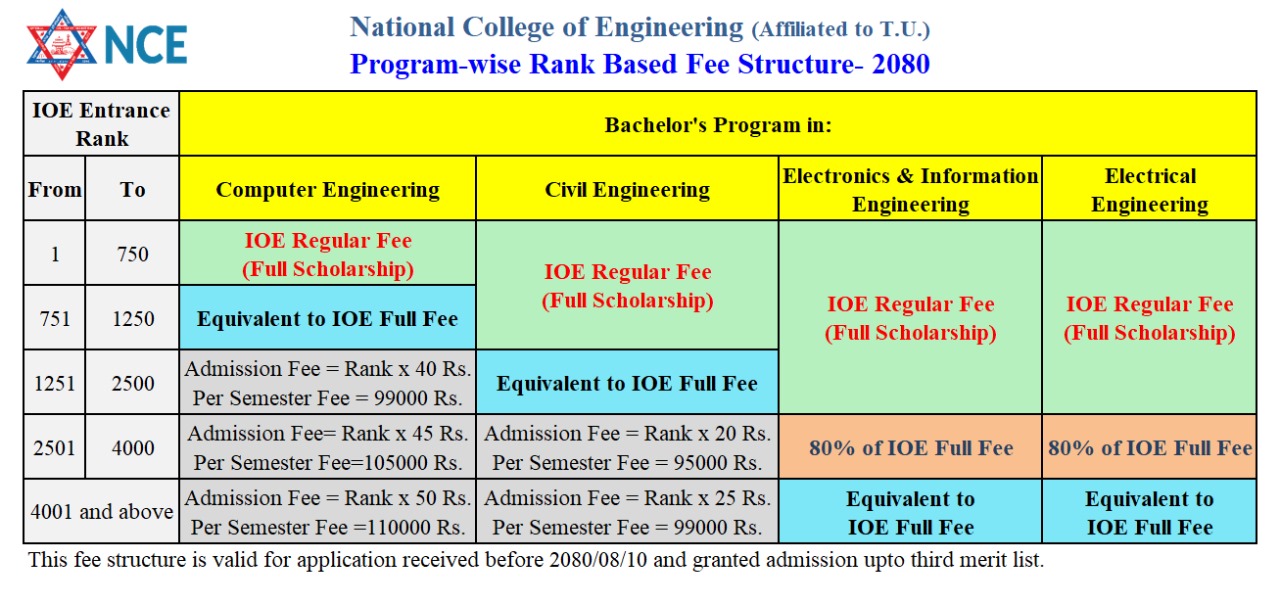 – For the fee computation based on your IOE entrance rank Click Here
To begin the journey toward a promising career in engineering, interested individuals can initiate the admission process by visiting NCE's admission portal. The user-friendly platform provides all the necessary information regarding the application procedure, requirements, and important dates.
Aspiring engineers are encouraged to seize this opportunity to join a prestigious institution dedicated to fostering innovation and academic excellence. NCE's commitment to providing a quality education experience makes it a prime choice for those aspiring to make a significant impact in the field of engineering. Don't miss the chance to be part of NCE's vibrant community and embark on a rewarding educational journey.