"Celebrating Diversity, Creating Memories – NCE College Clubs & Societies"
At NCE College, we believe that education goes beyond textbooks and classrooms. That's why we encourage our students to explore their creative sides and celebrate diversity through a vibrant array of cultural programs, welcoming ceremonies, and farewell events organized by our dynamic clubs and societies.
Welcoming New Beginnings: NCE College warmly welcomes newcomers with an annual "Freshers' Bash." It's not just an event; it's a tradition that introduces new students to the NCE family with fun, music, and camaraderie. It's the perfect opportunity to make friends and build connections that will last a lifetime.
Farewell with Fond Memories: As your journey at NCE College comes to an end, our "Farewell Extravaganza" ensures that you bid adieu to your college years with unforgettable memories. It's a night of nostalgia, laughter, and a heartfelt send-off to the next chapter of your life.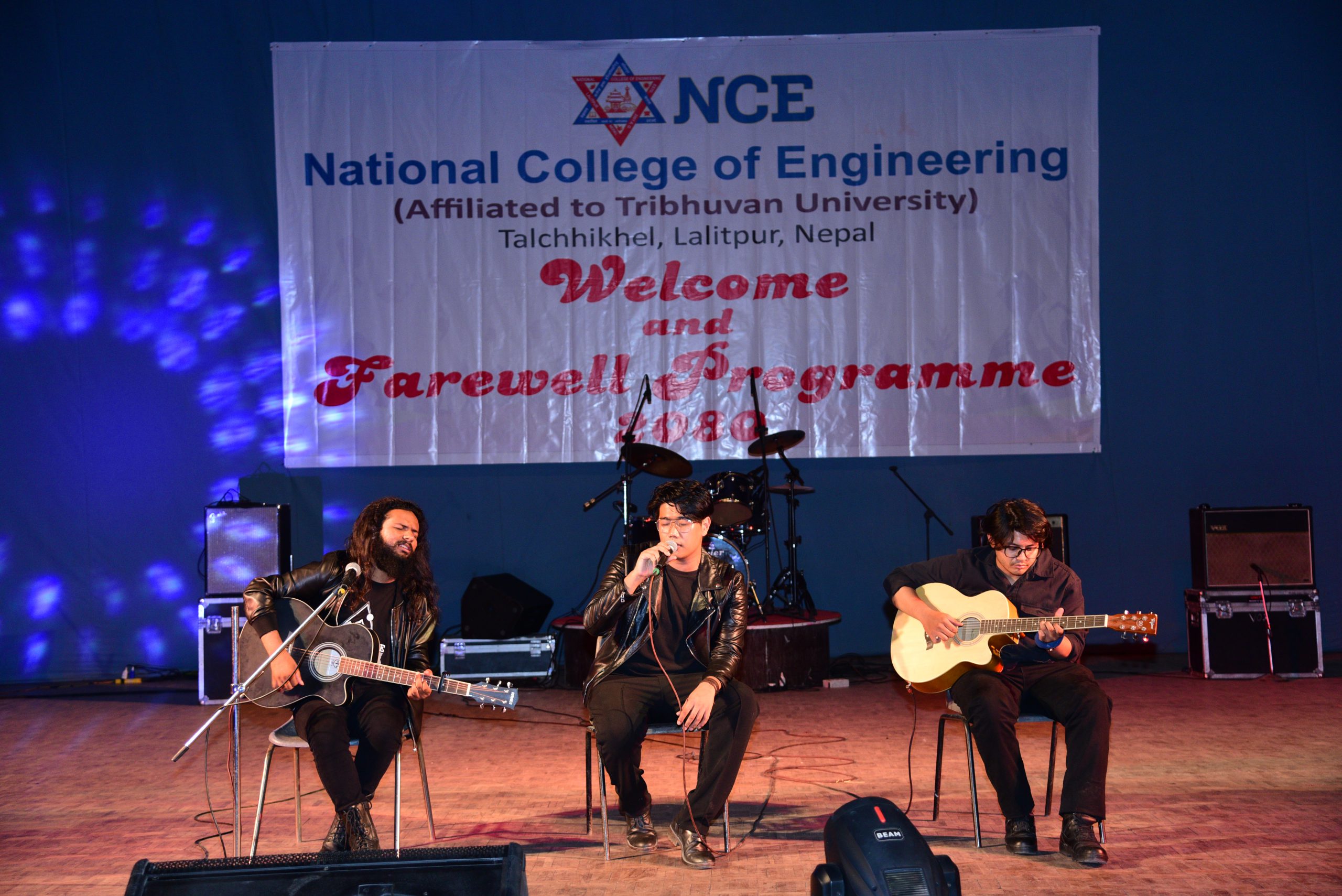 Click Here for Total Applicant List 2080
In an exciting development for aspiring engineers, the National College of Engineering (NCE) has officially opened admissions for the upcoming academic year. NCE, renowned for
Why Join? Participating in cultural events and clubs at NCE College offers you a chance to:
Develop your artistic talents and skills.
Build lasting friendships with like-minded peers.
Broaden your cultural horizons and appreciate diversity.
Create memories that will enrich your college experience.
At NCE College, we embrace the arts and cultural diversity as essential components of a well-rounded education. Join us in celebrating the beauty of culture and artistic expression as we nurture both your academic and creative aspirations. Your stage is set; let the cultural festivities begin!