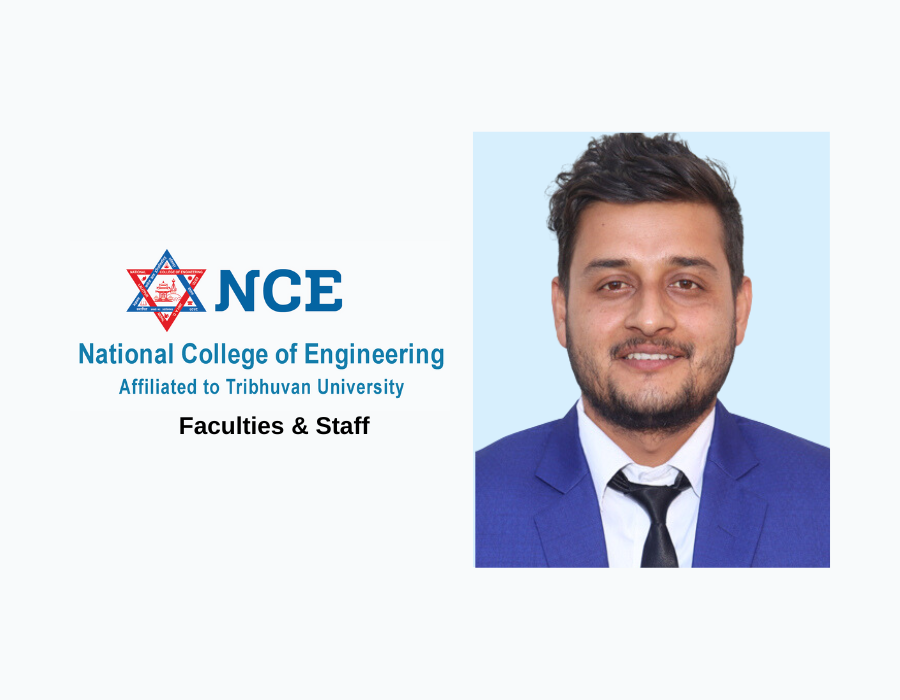 Rupesh Uprety is an earthquake/structural engineer having remarkable academic and professional journey with extensive experience ranging from rigorous structural analysis and design to university teaching. He graduated with MSc. in Earthquake Engineering from IOE, Thapathali Campus in the year 2022 by becoming the batch topper. He completed his B.E in civil engineering from IOE, Pulchowk Campus in the year 2017 with first class honors. He completed both his undergraduate and graduate degree under full merit based scholarship provided by Tribhuvan University, Institute of Engineering by securing a very competitive rank in the entrance examination.
Er. Rupesh Uprety began his career as a civil site engineer. In the last five years, he has worked as a site engineer, design engineer as well as lecturer, both full time and part time. He has supervised numerous group of students for their final year projects. He has also received the Training of Trainers (TOT) training organized by Council for Technical Education and Vocational Training (CTEVT).
Rupesh has published several papers in reputed international (Q1 and Q3) and national (IOE, NepJOL) journals. He has also served as a paper reviewer for the KEC Conference. During his academic life he has been awarded with various awards for his good performance in academics including the most recent award of the Highest Scorer, MSc in Earthquake Engineering. Since October 2022 he has been working as a full time lecturer at National College of Engineering (NCE) focusing and tutoring on the subjects related to structural engineering.
Er. Rupesh Uprety's trajectory highlights his dedication to the field of earthquake and structural engineering, from his academic excellence to his hands-on engineering experience and contributions to research and education. His involvement as a lecturer, researcher, and reviewer shows a commitment to both advancing the field and nurturing the next generation of engineers.