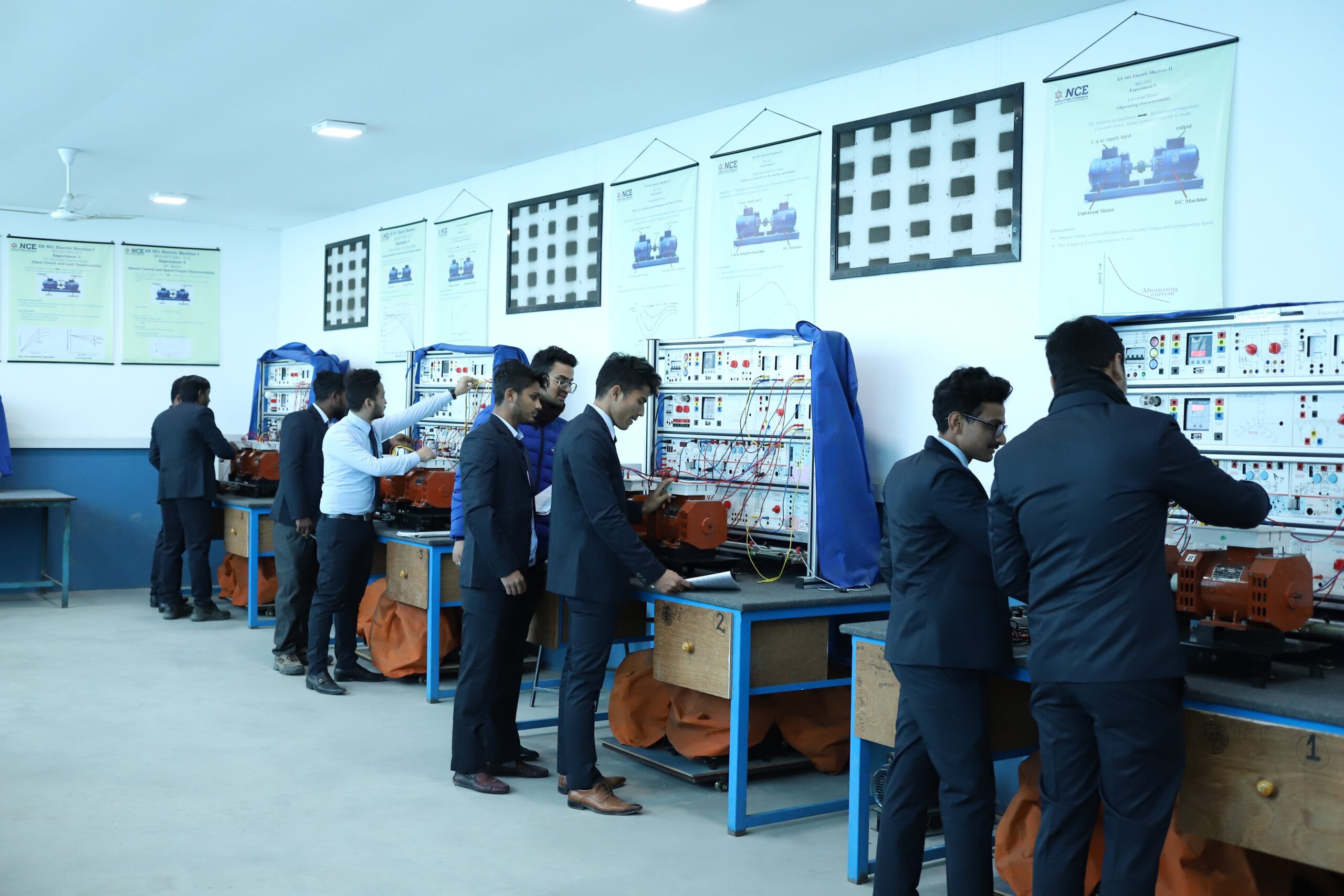 Department of Electrical Engineering
Welcome to the Department of Electrical Engineering at the National College of Engineering. We are thrilled to introduce you to our esteemed department and the opportunities it offers to aspiring engineers. We are dedicated to empowering the next generation of electrical engineers with the knowledge, skills, and innovation required to lead in an ever-evolving technological landscape. As a vital part of the esteemed Institute of Engineering, Tribhuvan University, we have a rich legacy of academic excellence and a commitment to shaping the future of engineering in Nepal and beyond since 2066 BS.
Our mission is to provide a dynamic and transformative learning environment that nurtures creativity, critical thinking, and ethical values. We strive to produce electrical engineers who are not only technically adept but also socially responsible global citizens. With a vision to be a hub of cutting-edge research and innovation, we aim to contribute to the sustainable development of Nepal and contribute to the advancement of the electrical engineering field.
Dear Prospective Students,
I am delighted to welcome you to the Department of Electrical Engineering at National College of Engineering. As the Head of the Department, I am excited to share with you the exceptional educational opportunities and cutting-edge experiences that await you in our program.
Our department is dedicated to shaping the future of electrical engineering by equipping students with a comprehensive understanding of electrical systems, renewable energy technologies, smart grids, and sustainable practices. Through a blend of rigorous academic curriculum, hands-on laboratory experiences, and industry collaborations, our program is designed to prepare you for a dynamic and impactful career in the field. We are committed to fostering a culture of innovation, critical thinking, and ethical responsibility. As you embark on this journey, you will have the opportunity to engage in exciting research projects, participate in industry intern-ships, and collaborate with peers who share your passion for shaping the future of energy. I invite you to explore the pages of this prospectus to discover the range of courses, research areas, and extracurricular opportunities that await you. Join us at the Department of Electrical Engineering and be a part of a community that is dedicated to making a meaningful impact on the world through advancements in sustainable energy.
I look forward to welcoming you to our vibrant and dynamic academic community.
Er. Navaraj Shrestha
Head of Department
Department of Electrical Engineering
Key Features of the Department
Qualified, skilled, and experienced faculty including two professors.
Participation & Engagement
Research and Innovation
Motivating faculties and students to involve in various research activities such as writing research papers, participating in conferences etc.
Sophisticated lab equipment with a computer interface and run by a highly experienced instructor.
Well-managed and Sufficient reference books in the library
Additional field visits related to electrical engineering apart from curriculum to enhance in-depth knowledge in this field
Job & Placement
Industry Connection
Strong links with industries and institutions for, guest lectures, career counseling, training, internship and placement
Participation & Engagement
Extra Curriculum Activities
Vibrant student activities under student-owned electrical club
Electrical Engineering is a four-year bachelor program in engineering offered by IOE, TU. This curriculum provides students with a comprehensive understanding of the principles, concepts, and practical applications related to the generation, transmission, distribution, and utilization of electrical energy. The course aims to equip students with the knowledge and skills necessary to address real-world challenges in the field of power engineering.
The objective of a course in Electrical Engineering is to empower students with the theoretical knowledge, practical skills, and ethical awareness needed to contribute to the advancement of electrical power systems, address energy challenges, and promote sustainable and efficient use of electrical energy resources.
The scope of Electrical Engineering  
Fundamental Knowledge: To provide fundamental knowledge on electrical engineering principles, electro magnetics, and power system to comprehend the behavior of electrical systems and components.
Power Generation Technologies: To introduce students to various methods of power generation, including conventional sources (thermal, hydro, nuclear) and renewable sources (solar, wind, biomass), and to help them understand the design, operation, and environmental considerations associated with these technologies.
Transmission and Distribution: To impart knowledge about high-voltage transmission systems, substations, transformers, and distribution networks, enabling students to design, analyze, and optimize efficient and reliable power transmission and distribution systems.
Power Electronics and Control: To familiarize students with power electronic devices, converters, and control systems used in power generation, transmission, and distribution, and to enable them to design and implement efficient power conversion systems.
Smart grids and Automation: To introduce students to the concept of smart grids, including advanced control, communication, and monitoring technologies, and to develop skills in designing and managing modern power systems for enhanced efficiency and reliability.
Energy Management and Efficiency: To emphasize the importance of energy conservation and efficiency, and to equip students with tools and techniques for optimizing energy consumption in various applications, including industrial processes, commercial buildings, and residential settings.
Safety and Protection: To educate students about safety practices, equipment protection, and fault detection and mitigation strategies in power systems, ensuring the security of both personnel and equipment.
Renewable Energy Integration: To enable students to understand the challenges and opportunities in integrating renewable energy sources into power grids and to develop skills in designing and operating hybrid power systems.
Research and Innovation: To encourage students to explore and engage in research activities related to advanced power engineering technologies, contributing to the development of innovative solutions for future energy needs.
Ethical and Environmental Consideration: To foster an awareness of ethical responsibilities and environmental implications associated with power engineering projects, encouraging sustainable practices and responsible decision-making.
Professional Development: To enhance students' communication, teamwork, and problem-solving skills, preparing them for successful careers in various sectors of the power industry, such as utilities, manufacturing, consulting, and research.
An electrical engineer can achieve a successful career in various organizations, both locally and globally. They work in areas like generating, transmitting, distributing, and using electrical energy, as well as in automation, control, switchgear, protection, and innovative research.
Government office role: Engaging with Entities such as NEA, AEPC, Telecom, CAAN, NOC, DDC, Ministry of Energy, Nepal Army, and Nepal Police.
Hydropower project engineer: Contributing to Hydro Power Projects as an Engineer
Electrical design, and costing: Creating Electrical Designs, Estimates, and Costs for Industrial, Commercial, and Residential Buildings.
Solar project specialist: Expertise in Solar-based Endeavors like Solar Power Plants and Solar Irrigation.
Renewable energy professionals: Specializing in Micro-hydro, Wind, and Biogas Projects in the Renewable Energy Sector.
Industrial Power Management: Managing Industrial Power Distribution, Illumination, Operations, Control, and Automation.
Biomedical Engineering: Serving as a Biomedical Engineer in Hospitals and Biomedical Institutions
MEP Engineering: Expertise in Mechanical, Electrical, and Plumbing (MEP) Engineering in construction work.
Education and Training: Instructing, Training, and Lecturing in Academic Institutions.
Innovation and research: Conducting Research in Innovation and Research Centers.
Entrepreneurship: Establishing and Managing Your Own Company as an Entrepreneur.
Machine design field visit (5th sem)
Instrumentation-II factory visit (5th sem)
Hydropower field visit (6th sem)
Rural electrification field visit (7th sem)
Power plant equipment field visit (7th sem)
O&M visit (7th sem)
Micro-hydro field visit (8th sem)
Solar photo voltaic field visit (8th sem)
 (Note: Semester might change with new syllabus)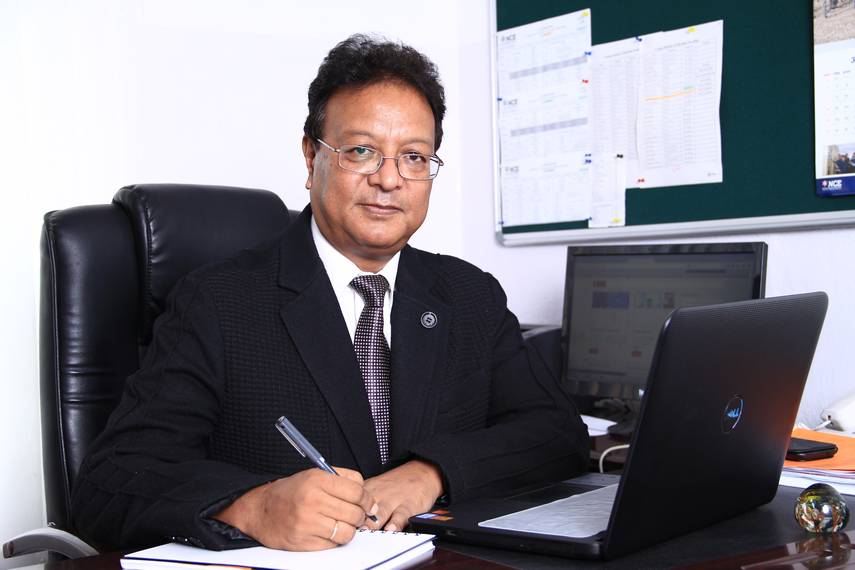 Prof. Sangit Lal Nakarmi
Academic Director
Qualification: ME
Work Experience: 40+ Years
Er. Om Prakash Adhikari
Deputy Head of Department
Qualification: M.Sc.
Work Experience: 4+ Years
Know More
Mr. Arun Koirala
Full-Time Faculty
Qualification:Diploma
Work Experience: 8+ Years


Damodar KC, Sr. Technician
Mohan Bhandari, Sr. Technician
Sochindra Ray, Senior Lecture, M.Sc.
Gopal Chandra Joshi, Senior Lecturer, M.Sc.
Tanka Nath Adhikari, Lecturer, M.Sc. Scholar
Bishal Rimal, Lecturer, M.Sc.
Padam Raj Paudel, Lecturer, M.Sc.
Are you ready to take the next step toward your future career?