National College of Engineering (NCE), affiliated to Tribhuvan University, stands out as one of the Nepal's premier institutions for engineering education.  Its establishment in 2001 was led by a committed group of experienced university educators and professionals. In a fiercely competitive world, our motivation is rooted in serving the educational sector rather than solely prioritizing commercial interests. All our endeavors thus far have been dedicated to cultivating skilled graduates equipped with essential knowledge and abilities. We trust that you will discover an environment at the college that fosters your growth. We extend an invitation to join us in our mission to create an institution of eminence, forming a dependable alliance in the journey toward realizing this honorable aspiration.
Programs

Bachelor's in Civil Engineering (since 2009)

96 seats

Bachelor's in Electrical Engineering (since 2009)

48 seats

Bachelor's in Computer Engineering (since 2001)

48 seats

Bachelors in Electronics, Communication & Information Engineering (since 2002)

48 seats
Our Strength:
Resourceful
Faculty
Well Experienced and Qualified Faculty with average work experience of over 10 years
Facilities
Properly managed digital library, Well Equipped Laboratories, Resources for Training and projects
Job & Placement
Industry Connection
Strong links with industries and institutions for guest lectures, career counseling, training, internship and placement
Participation & Engagement
Extra Curriculum Activities
Organizing boot camps, workshops, seminars, project demonstrations, and competitions by collaborating with Student Clubs and society under the department
Research and Innovation
Motivating faculties and students to involve in various research activities
Motivation for Excellence:
Guaranteed internship in the college itself for at least one student in each program immediately after Eighth semester.
The National College of Engineering (NCE) is affiliated to the Tribhuvan University and was established in 2058 B.S. (2001 A.D.) with the objective of developing a standard institution that offers courses in technical science and engineering.
This college seeks and nurtures students of extraordinary motivation and ability: in a world that is increasingly dependent on science and technology.

We prepare you to launch your career by providing a supportive, creative, and professional. Our mission is to prepare students to understand, contribute to, and succeed in a rapidly changing society, thus making the world a better and more just place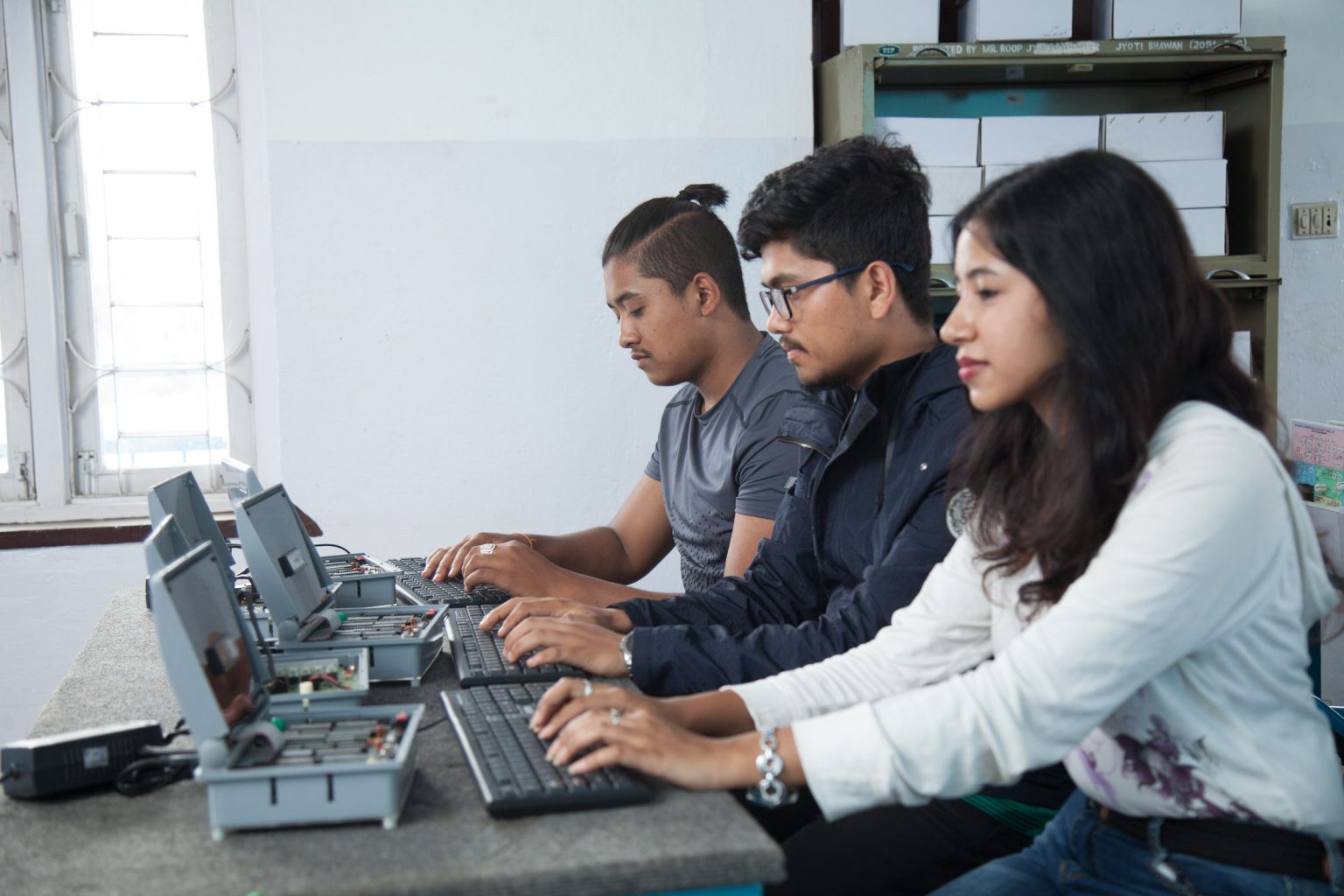 : Senior IT Consultant in Simpli Data, Big Data Consultant at Turanz Trading, MD at Rewasoft Pvt. Ltd., CTO Moru Digital Wallet, Freelancer, Lecturer, Entrepreneur
"My foundation in computer engineering from NCE laid the groundwork for my future success. During my college years, I eagerly engaged in problem-solving challenges, thirsting for knowledge and embracing emerging technologies. This drive for learning became the fuel for my subsequent achievements. "
View Success Story >
Are you ready to take the next step toward your future career?