Click Here for Total Applicant List 2080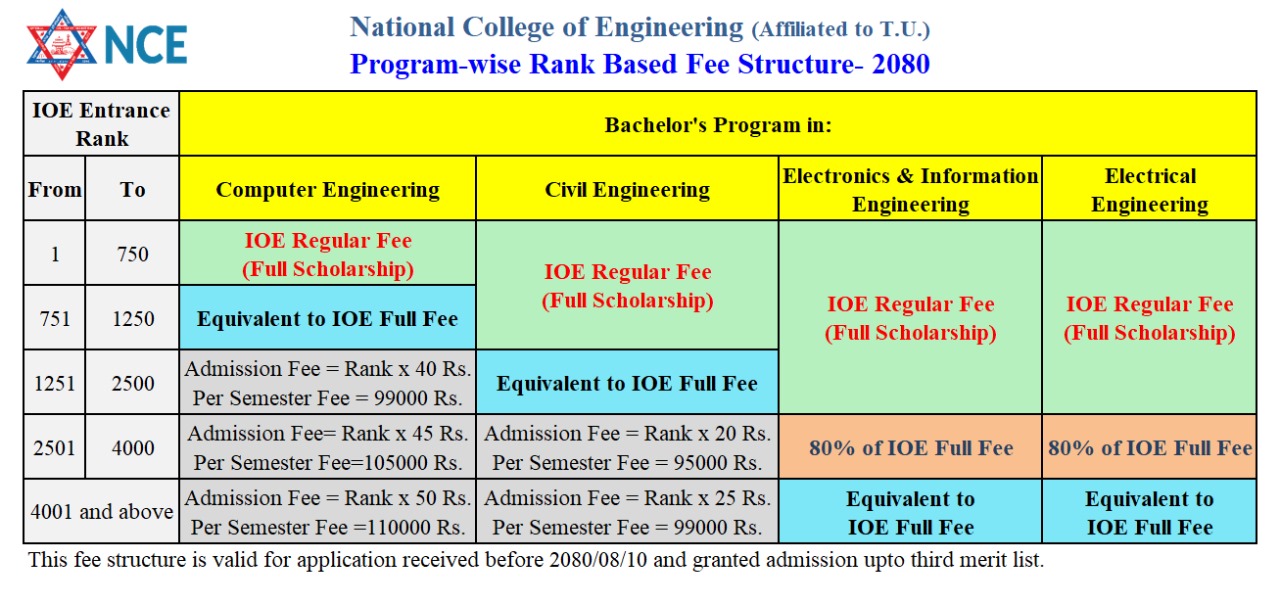 In an exciting development for aspiring engineers, the National College of Engineering (NCE) has officially opened admissions for the upcoming academic year. NCE, renowned for
उत्कृष्ट IoE rank भएका र त्रि.वि. बाट ईन्जिनियरिङ अध्ययन गर्न इच्छुकहरुका लागि सहुलियत शुल्कमा गुणस्तरीय शिक्षाको लागि, सातदोबाटो, ललितपुर स्थित नेशनल कलेज अफ ईन्जिनियरिङ आमन्त्रण
We are excited to announce the list of research grant proposals that passed the screening stage. The decisions were based on rigorous evaluation criteria, including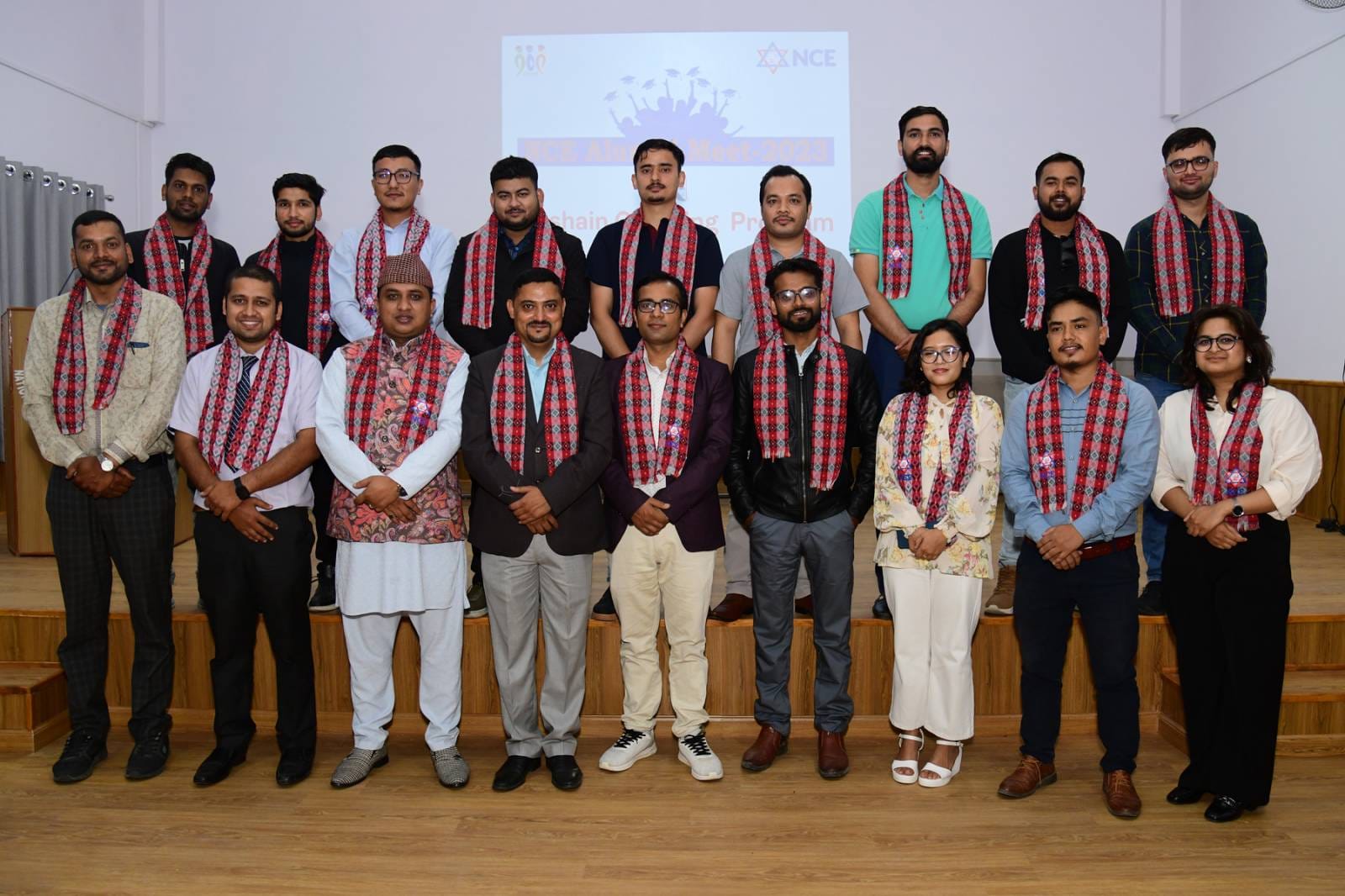 National College of Engineering (NCE) witnessed a historic moment on October 14, 2023, as its alumni, driven by their own initiative, came together for the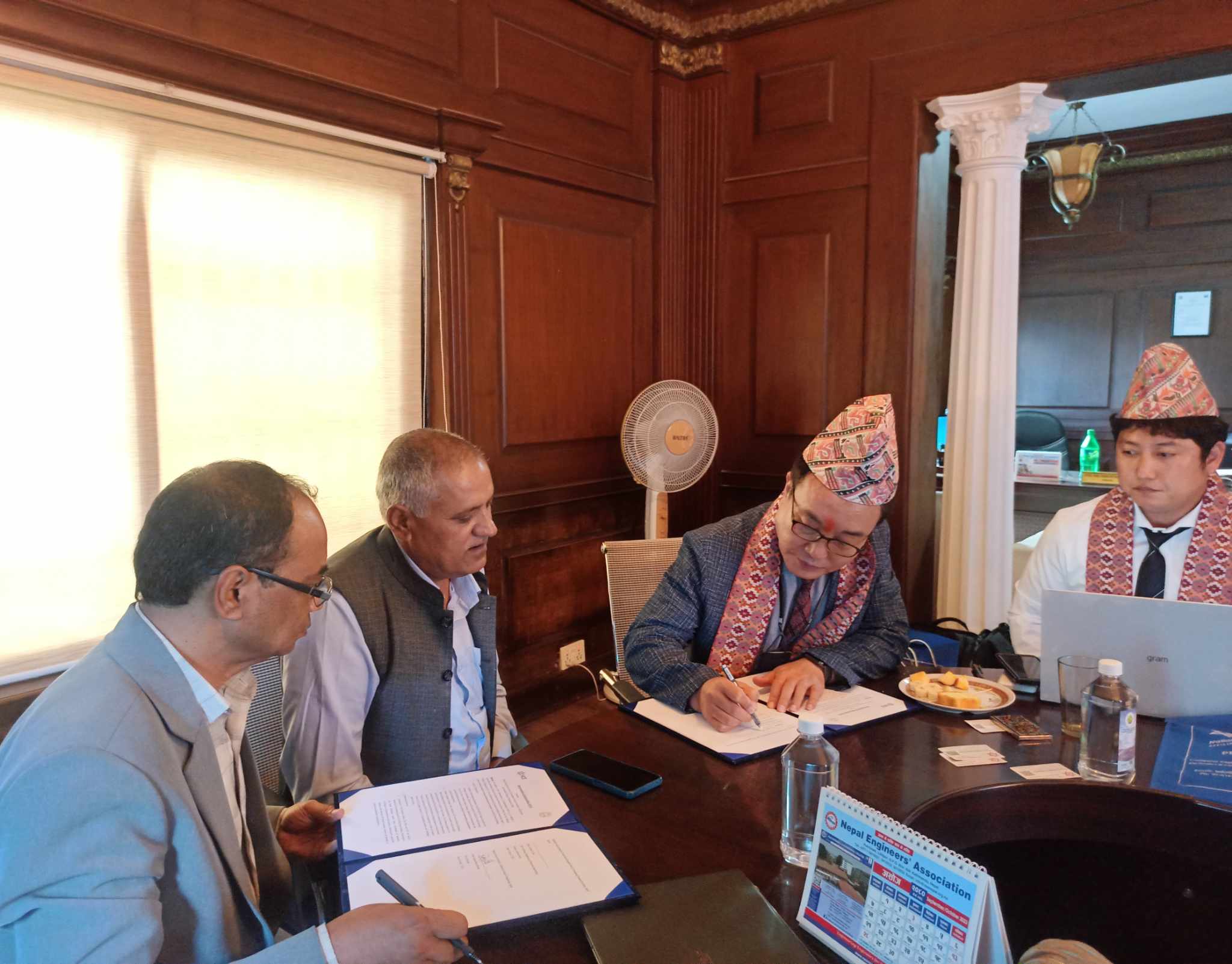 MOU between Gyeongsang National University (GNU) in South Korea and the National College of Engineering (NCE) marks a significant milestone aimed at advancing technology and knowledge transfer, fostering collaborative research initiatives, and facilitating faculty and student exchange programs.
इ.अ. सं. का आंगिक तथा सम्बन्धन प्राप्त कलेजहरूमा भर्ना भई अध्ययन गर्न चाहने विद्यार्थीहरूले फाराम भर्नुभएको छैन भने असोज २२ गते देखि २४ गतेसम्म फाराम
Are you ready to take the next step toward your future career?